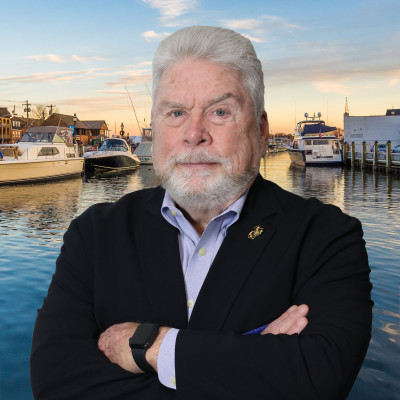 Annapolis Luxury Real Estate
Your guide to luxury real estate in the captivating landscapes of Annapolis and the Chesapeake Bay – a region we lovingly call 'The Land of Pleasant Living'! As a seasoned Associate Broker and REALTOR®, my goal is to provide top-tier advice to two types of clients:
Those dreaming of their perfect home tailored to their budget, and
Those seeking to sell their homes for top dollar within their ideal timeframe.
In both instances, I promise to deliver a seamless 5-star home buying or selling experience you deserve.
Excelling in the Annapolis Real Estate Market ?
The real estate terrain of Annapolis and the Chesapeake Bay area is familiar territory for me - finding and assessing home values is second nature, as easy as breathing. I leverage effective home marketing strategies to secure the best possible results, all while negotiating fantastic deals for my clients.
When it comes to servicing my real estate clients, I strive for nothing less than perfection. I'm not satisfied until you grant me a well-deserved 5-star rating or review. Let's embark on this real estate journey together, creating a smooth path toward achieving your property.
Long and Foster Real Estate
711 Bestgate Road
Annapolis , MD 21401
United States
1443.569.2736 (cell) 1410.224.0600 (office)
Ask Me a Question